Hotel du Vin Bristol Wedding Photography | Andy & Joanne's Wedding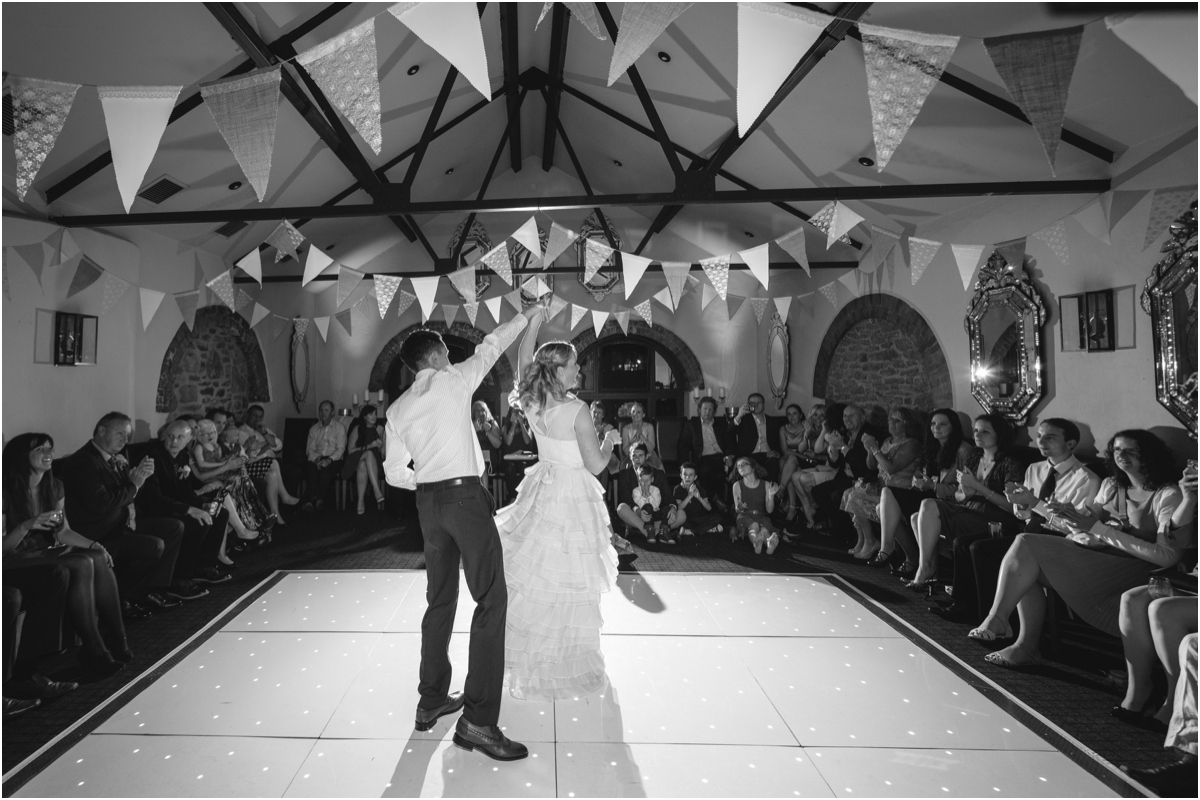 A Hotel du Vin Bristol Wedding
You can't really beat a Hotel du Vin Bristol wedding.  It is becoming a favourite wedding venue of mine and it was a pleasure to be back there to photograph Andy and Joanne's wedding last September.There is such a relaxed and friendly atmosphere at Hotel du Vin in Bristol and the staff have a great attitude where nothing seems to be too much trouble for them not that they'd have too many demands from Andy & Joanne who are a pretty relaxed kind of couple.  I got to see how relaxed Joanne was when during photographing the bridal preparations word came through that Andy had managed to leave his suit trousers at home and was having to make a quick dash back to get them.  I think it's fair to say a lot of brides would have had a somewhat colourful viewpoint on this but Joanne managed to remain pretty calm.The day started for me by heading up too the Veuve Cliquot room where Joanne was getting ready, this is always a good time to start as it allows time to capture a few of the details of the dress, shoes and flowers while the finishing touches are being applied to the bride's hair and make-up before capturing a few quick bridal portraits.









Being able to be in the room for bridal preparations often means you will be able to capture the moment when the father of the bride gets to see his beautiful daughter for the first time in her wedding dress and ready to go. The reaction from Joanne's father was fantastic and it's obvious to see how impressed and proud he was of his daughter.


The wedding ceremony itself was to take place in the Ruinart room of Hotel du Vin with light streaming through the original window arches where Andy and Joanne had decorated the beams with some classic bunting which really added to the lovely feel of the room itself.









Along with the bunting Andy and Joanne had been putting in some serious work in the run up to their wedding day with organising the candles, vintage tea set and these fantastic large letters in the happy couples initials which I believe had been made by Andy and had been 'wallpapered' with pictures of the couple and the times they'd spent together.

The cake from Bellvue Bakery was a fantastic looking cake and it's also difficult to be at Hotel du Vin and not mention the food, the canapés looked amazing.

I always like to be able to take the bride and groom off for a short time to capture some portraits of just the two of them away from the rest of the wedding party, as well as capturing some wedding photographs for them to look back on it also gives the couple time to have a bit of a breather and take some time in each others company.







It's always nice to hear what music the couple will be dancing their first dance as a married couple to and they chose the very apt "Happy" from the soundtrack to Despicable Me 2.



So there we have it, feel free to leave a comment below if you liked what you've just seen.If you are having a wedding at Hotel du Vin in Bristol or are looking for a wedding photographer in Bristol then please get in touch and if you're struggling to find Bristol Hotel du Vin it's tucked back off a main road through the centre of Bristol so in case you miss it the address is The Sugar House, Narrow Lewins Mead, Bristol BS1 2NU